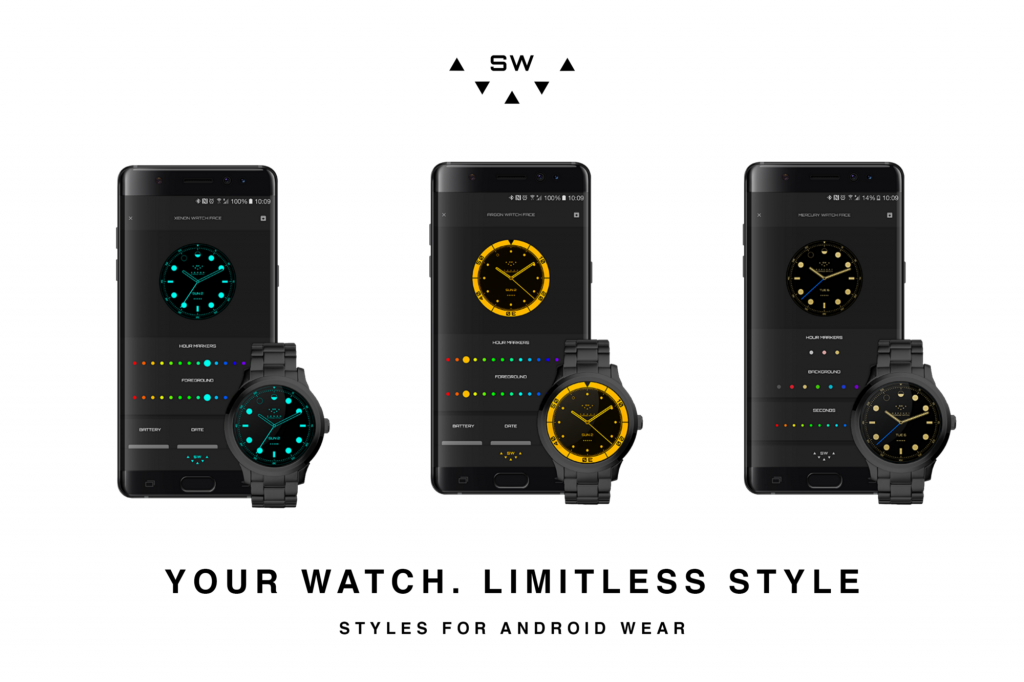 Strange Watch is a new brand of cycling apps, utility apps and customisable watch face styles for Android™ Wear smart watches, and a project to explore their potential for fashion and practicality.
You can freely explore different colour combinations to match your outfit and lifestyle. Our designs are inspired by the simplicity of classic watches, and the vibrancy of modern automotive displays.
See the full collection here.