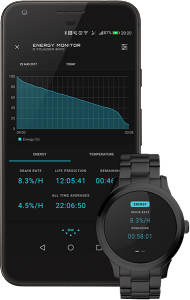 Energy monitor with daily battery life prediction. Keep tabs on your smart watch battery performance with drain rate monitoring, low-battery warnings in advance and life span predictions.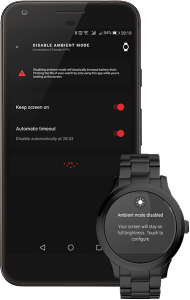 Cola
| Ambient Mode Switch
This simple utility for Wear OS keeps your screen on and prevents your smart watch display from dimming or switching off automatically.